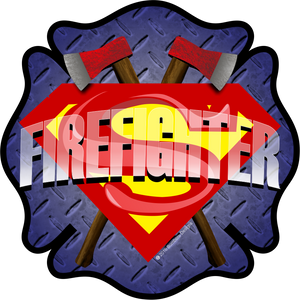 Hero Sticker
The long awaited Hero sticker from Bombero Designs. We've been talking about it - now it's here! A maltese cross boasting a diamond plate blue background, the Superman S and two crossed fire axes combined into what we would consider the most badass sticker we've ever seen!
Dimensions: 3" x 3"

Thick, durable vinyl with a UV laminate that protects your die cut sticker from scratching, rain and sunlight.
Price includes shipping!